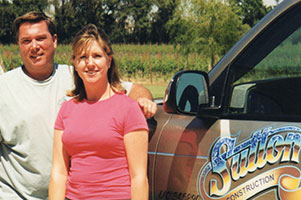 At Sutton Construction we don't take remodeling bathrooms or family home additions lightly. In many cases clients have waited years to make improvements to their home. They want something fresh and new and are usually living in the space we are remodeling. They are with us every day and it is important to us that we work around their schedule in the home. With the recent housing market fall we found more and more customers staying in their home and merely making improvements to existing space which saved them money in the long run. Sometimes we are improving a space so your home is more marketable because you intend to sell. We are very careful in guiding our customers through this process. It is our job to make you envision your new space and understand the whole process. This is a fun and exciting time for each individual homeowner. We want to be part of your team.
Aiu Residence – Remodel
Custom Remodels – Bathrooms
Bathroom remodels and kitchen remodels are a great way to update a 25 year old house. Your setting and the characteristics of your neighborhood are near and dear to your heart but for some reason the old 4 X 4 tiles just don't  get you excited any more. We call this new hair and makeup. Out with old and in with the new. Your home owners insurance company will love you updating the old plumbing and electrical and invest in your future for your home. Sometimes it's merely your individual needs have changed. No need for a tub/shower anymore, It's a good defined space for a large shower that can accommodate a shower chair etc.